The start of the Arizona Trail with Antelope Peak in the background.
The Antelope Peak Challenge is to ride the Arizona Trail from Oracle, AZ to Antelope Peak, which lies in the middle of a remote piece of the Sonoran Desert. A time bonus is given for optionally reaching the summit of the peak. Then ride back using dirt roads, some cow paths and 24 Hours of Old Pueblo course singletrack.
Short Course Information
When:
Saturday January 25, 2014.
65 mile start : 8:00am
Where:
We will stage at the parking area by the Tiger Mine Road just north of the town of Oracle. A State Trust Land permit is required to be in this area or camp there. Permit information available here.
Southern Trailhead:  Old Tiger Road Trailhead – Old Tiger Road
- GPS Coordinates:  32.65044° N, 110.73150° W
GPX:
APC 2013 Short v2.gpx
APC 2013 Short with Bonus v2.gpx
See TopoFusion's Tutorial on uploading GPX tracks for help loading these files onto your GPS.
Join the Google Group to discuss the race.
Route caution: There is a high probability that you will get more than 1 flat during the ride. Tubeless with fresh sealant is highly recommended. If you are running tubeless or tubes, make sure to plan accordingly with 2-3 spare slime tubes. Sealant is highly recommended in all tubes.
Course Map (2012 version for reference only, 65 mile):
Route Description:
Short Course:
From Tiger Mine Ride, ride out toward  Oracle in a neutral start. Someone will be leading the group out past the city of Oracle and toward Willow Springs Rd. The race will officially begin when everyone gets onto Willow Springs Rd.
Eventually you will pass under this sign and hit the 24 HOP, turn left here and ride the 24 HOP singletrack until the next major road.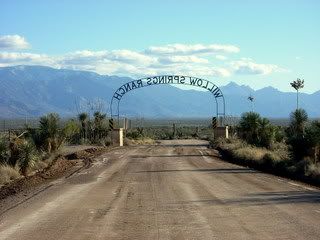 Turn left to get back on Willow Springs Rd. Continue to Freeman Road and turn right. You will be able to use this information on the AZT to get back to Tiger Mine Road.
This race has been made available largely in collaboration with Scott Morris of TopoFusion.com
To sign up, fill out the following form. Use the comment section below to ask questions or write comments.